L'Oréal Paris has added another member to its gorgeous group of spokesmodels: Irina Shayk!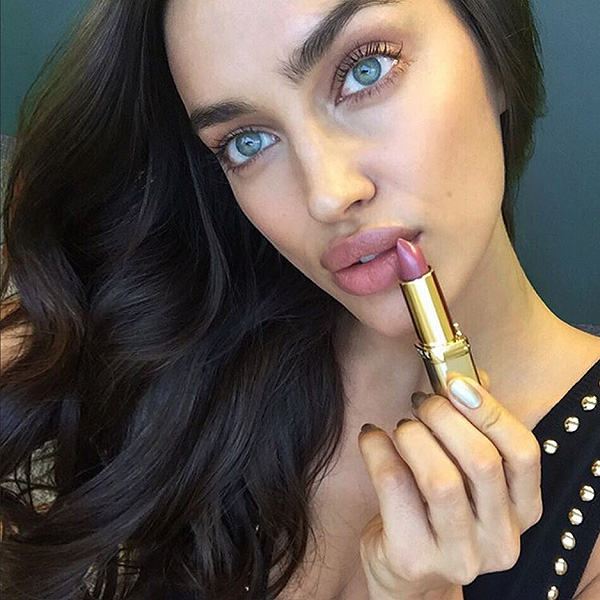 The cosmetics giant has tapped the 29-year-old Russian catwalker to join its A-List team as its newest international brand ambassador, and she couldn't be more thrilled about her new gig.
"I'm so excited, and honored to announce that I am joining the @lorealparisofficial family, as their new international spokesperson!!," she captioned her announcement photo on Instagram. "To stand beside the likes of @jlo @juliannemoore, @evalongoria and Jane Fonda.. All icons, of whom I've looked up to, is a dream come true. There are some moments you will never forget, and I want to thank @chapuyc and the wonderful L'Oréal team from the bottom of my heart for what they've given me, and the beauty their brand inspires in so many❤️ Not to mention, my everything @alikavoussi.. Thank you for fighting for me since day 1, and always believing in me through the good and bad❤️❤️ Now let the good times and selfies begin!!😘😂🎉🎉 Love Iri xx."
Details on her new role are limited, but based on Shayk's takeover of the brand's Instagram account, it looks as though the supermodel will not only be promoting the cosmetics collection, but its hair range as well.
Shayk joins a long list of powerhouse women who also represent the French beauty giant, including Julianne Moore, Blake Lively, Eva Longoria (who congratulated Irina on Instagram!) Naomi Watts, Karlie Kloss.
Source: People